Back to all posts
Posted on
Registration 2021/2022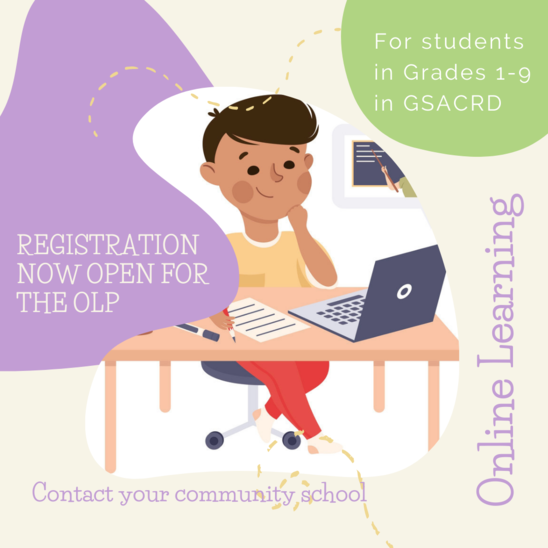 Online Learning Pathway
With the uncertainty of COVID still impacting our education, we are planning to offer Online Learning Pathway for our students again in 2021/2022. We will be partnering with Evergreen Catholic School Division to provide online education (see the notice HERE). 
Evergreen Catholic will provide education for our grades 1-6 students while GSACRD will provide education to our grades 7-9 students. 

What are your next steps:
If you are interested in registering for the OLP next year, please indicate this to your designated school who will then inform the OLP of your intention to have your child's education online for next year. 
The admin from the OLP will then call or email you regarding your child/ren's acceptance to the program and next steps. 
The OLP will continue to operate similarly to how it operated last year. 
You will receive an email from your child's OLP teacher in August with information on how to join their class. 
We look forward to seeing you next year!